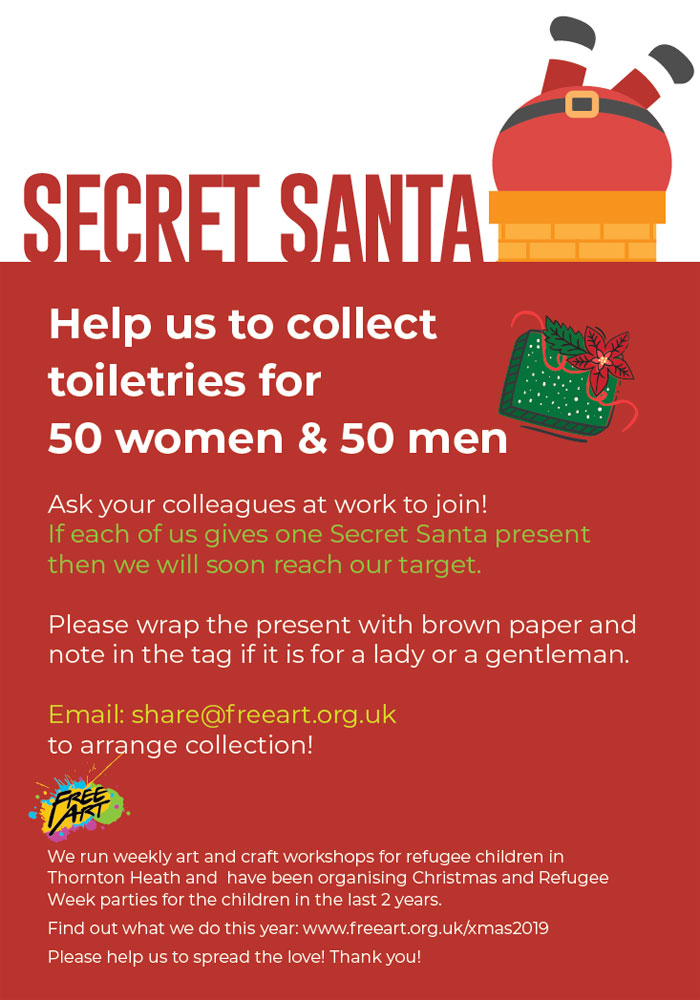 On Saturday 14th December 2019, from 2-4pm, we will have a Christmas party for the residents of Brigstock House at the Salvation Army.
Donations of home-cooked party food and fresh fruit (grapes, strawberry) are welcomed. This year we are lucky to have the fund to buy new presents for the children so all we ask is the toiletries sets for the adults. Toiletry, especially deodorant for both men and women are highly appreciated.
If you would like to donate food or toiletries, please email share@freeart.org.uk to arrange a collection.
Thank you so much for all your help during the years. This is what we did in 2017 and 2018. Share the love!
Contribute to the party!
Here is a list of what we need. Please send us a note of what you can contribute today and bring it to the party at 1.45pm Sat 14th Dec, The Salvation Army on Thornton Heath High Street. Thank you!