HOW WE DID IT!
It is amazing how we did it and I still can't believe we did it! In September I have nothing but eagerness then Louise and Paul from the Salvation Army came onboard and gave us the hall for free. Ian McMeeken – the famous Santa Claus of South London – agreed to be our Santa then more and more people came and offered help.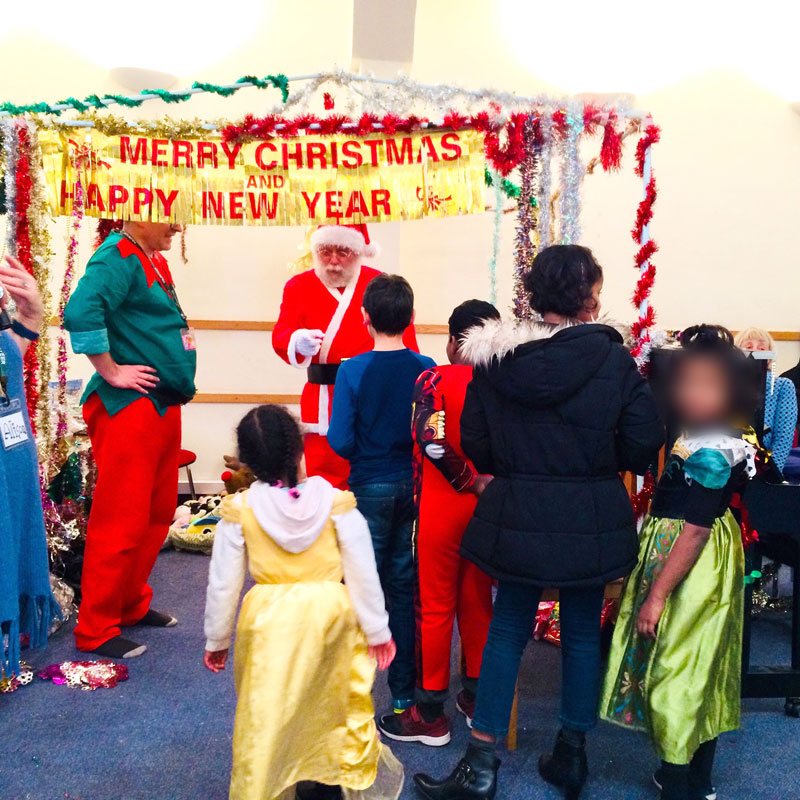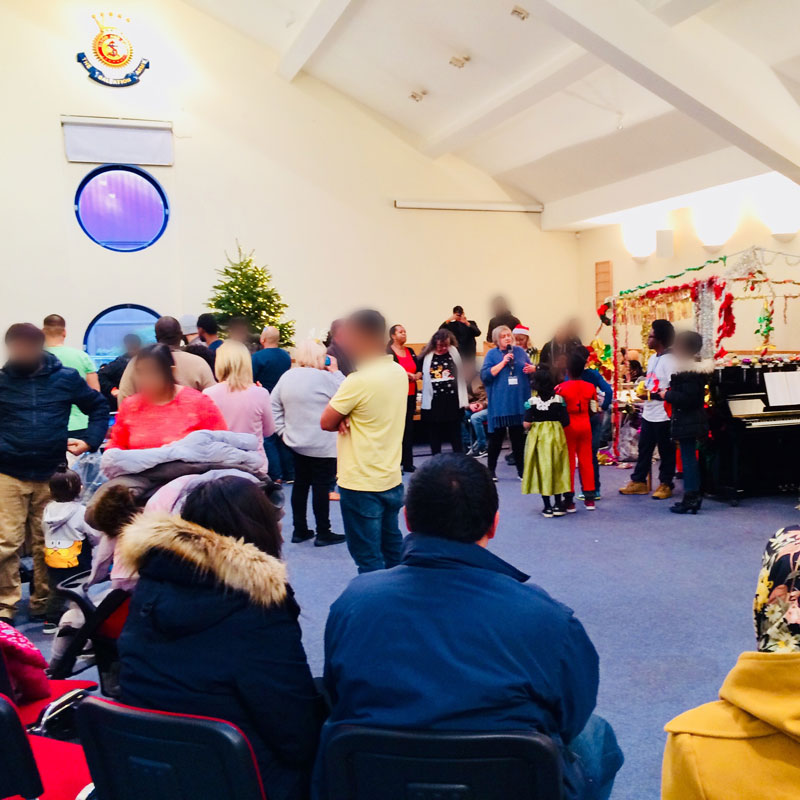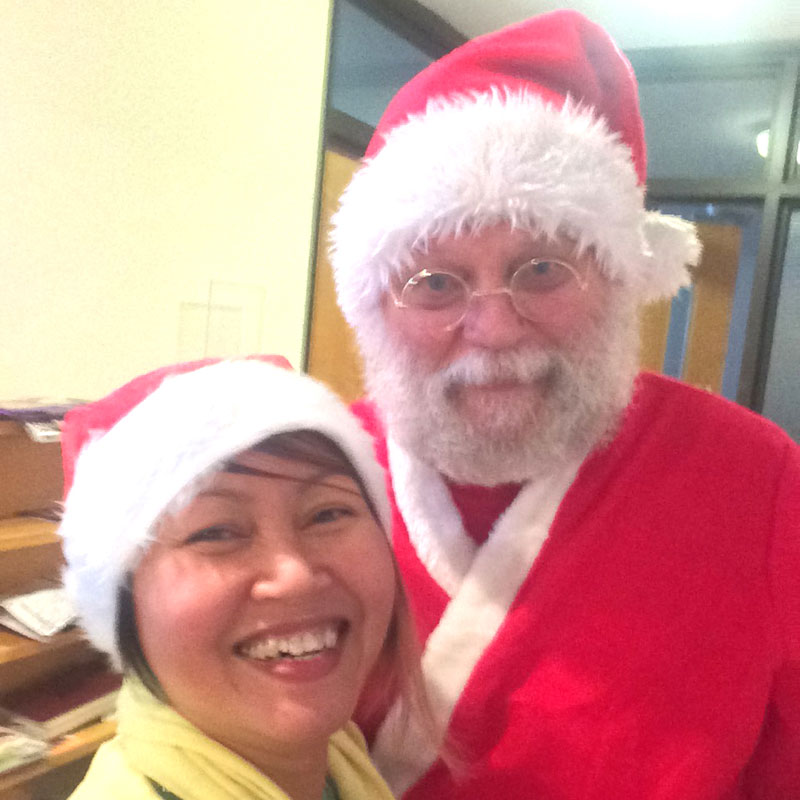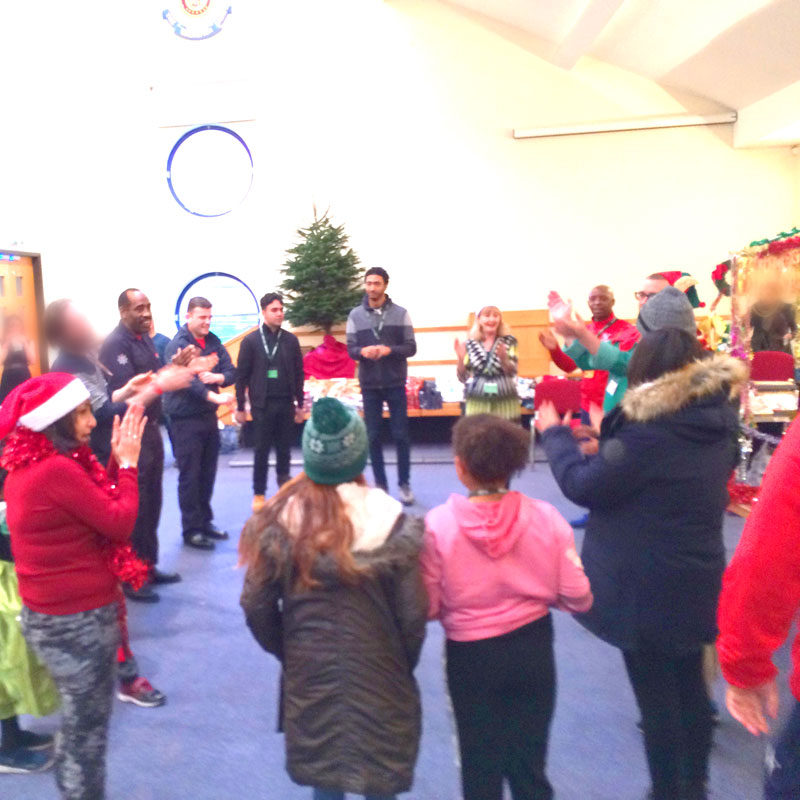 Pat Gordon from Palace for Life, Jamil gave us so much time and effort to follow up from the beginning when we planned for 80 people. Then it came to 270 people and we had to control the number to 150 as the hall can only hold that many. Neal from our local pub The Railway Telegraph and Raj from Crown and Pepper joined in and sponsored more than 1/3 of the hot food. Sunali from Taperia restaurant by Thornton Heath Pond gave us 10 yummy pizza for free! Fireaway pizza gave us big discount. Many local residents whom I haven't even met dropped off packs of toiletries for presents.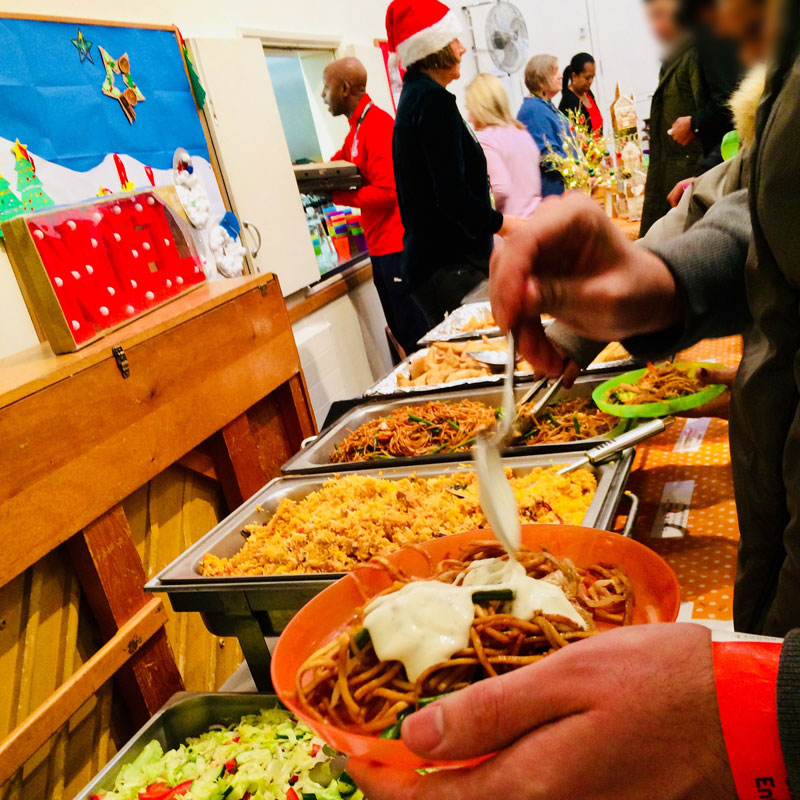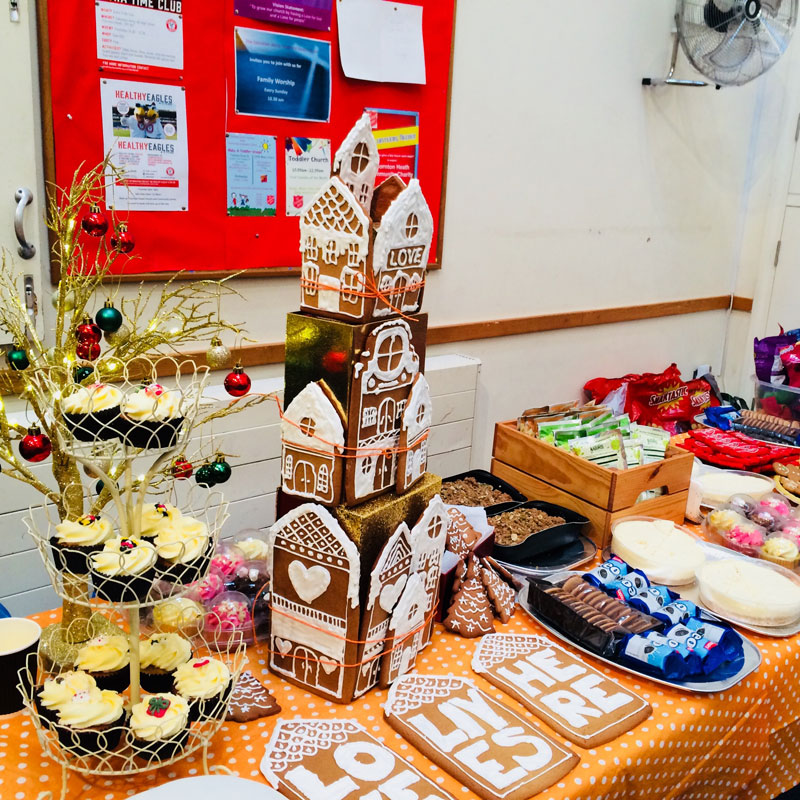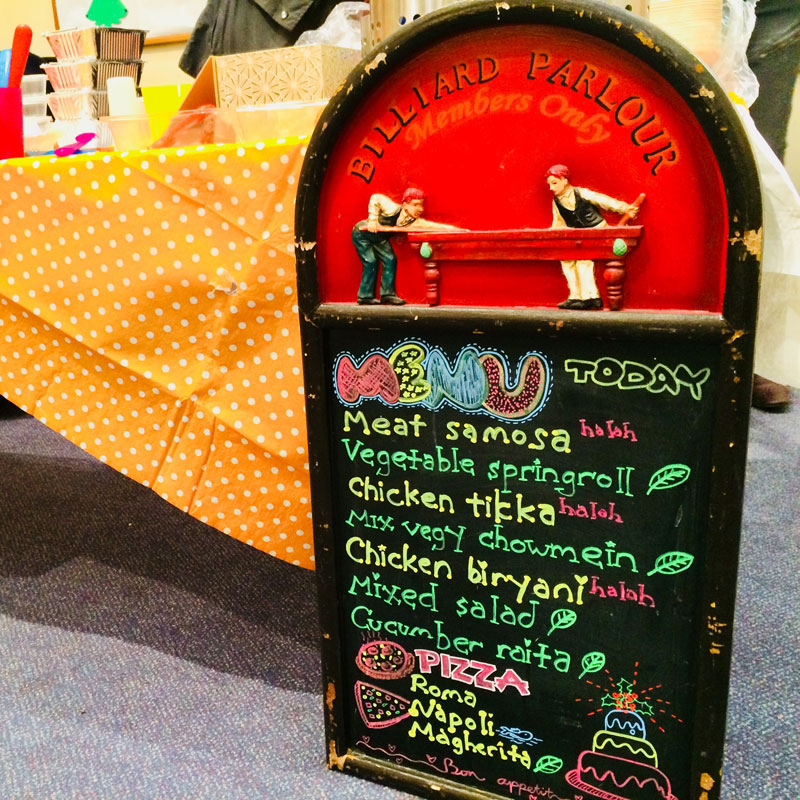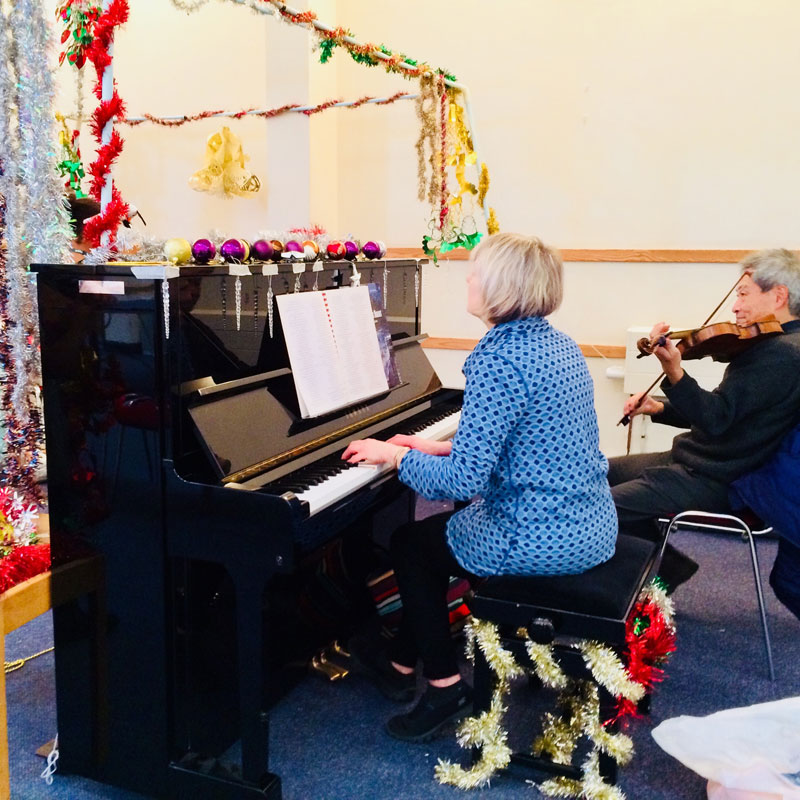 We also had a grotto and our fantastic (real) Santa was growing his beard since September. We had live music piano and violin thanks to Alison Doubleday and Sui-Leung Chai (I feel so posh!). And amazing food from the Railway Telegraph. Raj from Crown and Pepper asked if we have anything to serve and keep the food warm and when the answer was "no, I have nothing", he and his staffs stayed for more than 2 hours to serve the food themselves: Meat Samosas, Vegetable Spring Rolls, Chicken Tikka, Mix Vegetable Chowmein, Chicken Biryani, Mixed Salad, Cucumber Raita. Yummy pizza from our local Taperia and Fireaway. If you would like to support us, please support our 4 fantastic restaurants. Book a table, pay them a visit, have your Xmas party there! They deserve a high-5!
We tried to be sensible and produce less waste to the environment so we ditched the disposable cups and plates. This resulted in a lot more washing up but we were so lucky to have more than 10 fire fighters stepped in to help in the kitchen. At the end of this project, it showed that in order to hold a Christmas party for one hundred people, I needed an army of one hundred volunteers. All of us were so enthusiastic and hand on –  a strong "can do" attitude.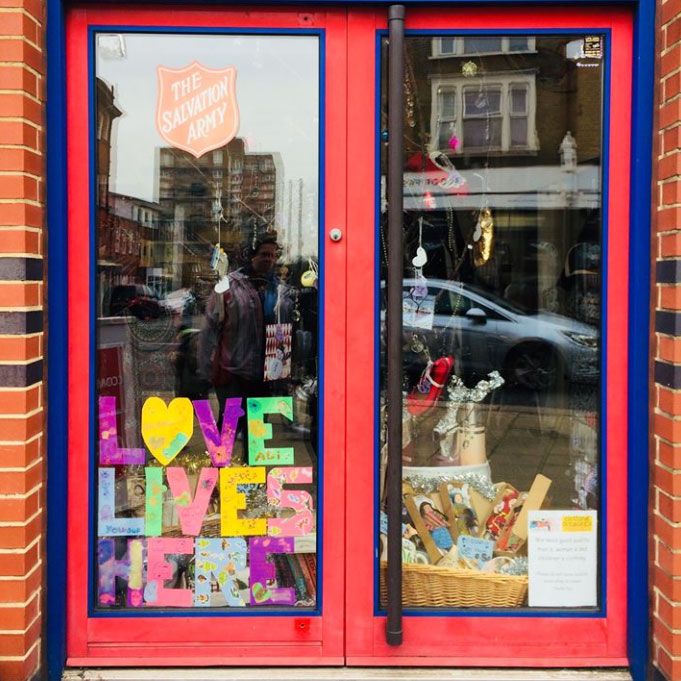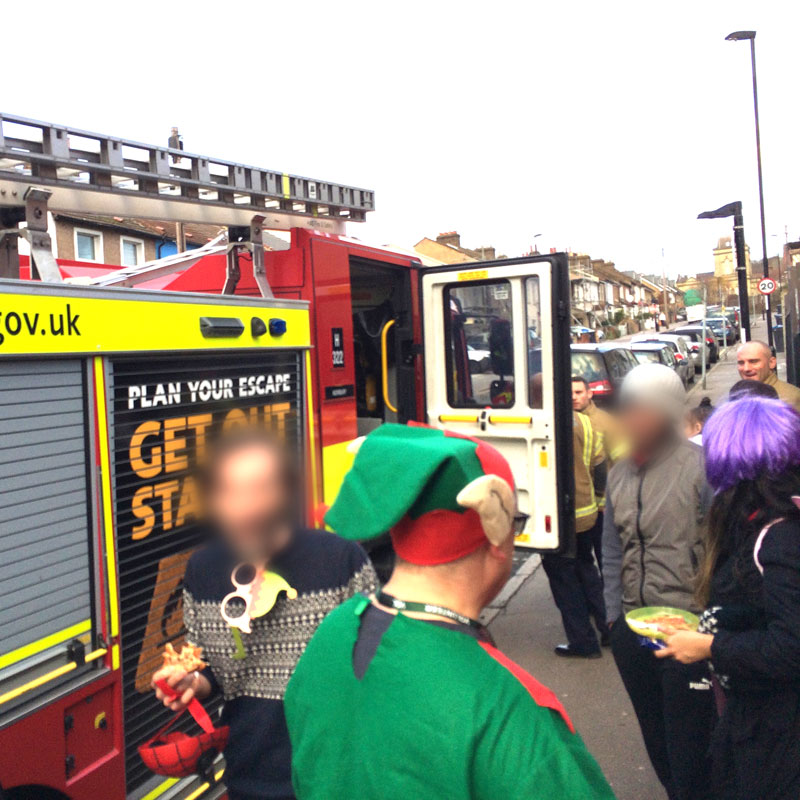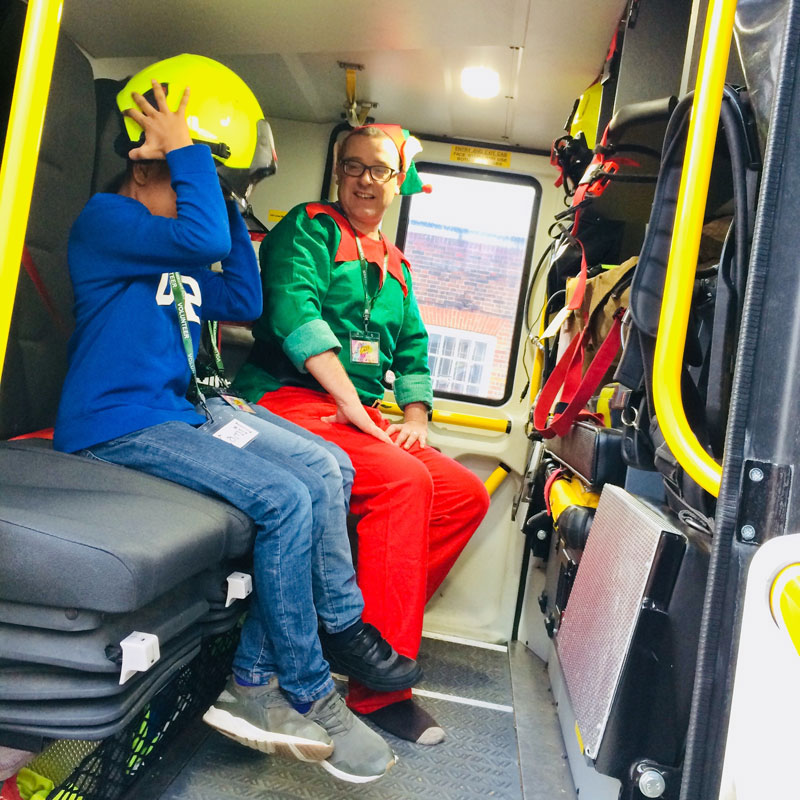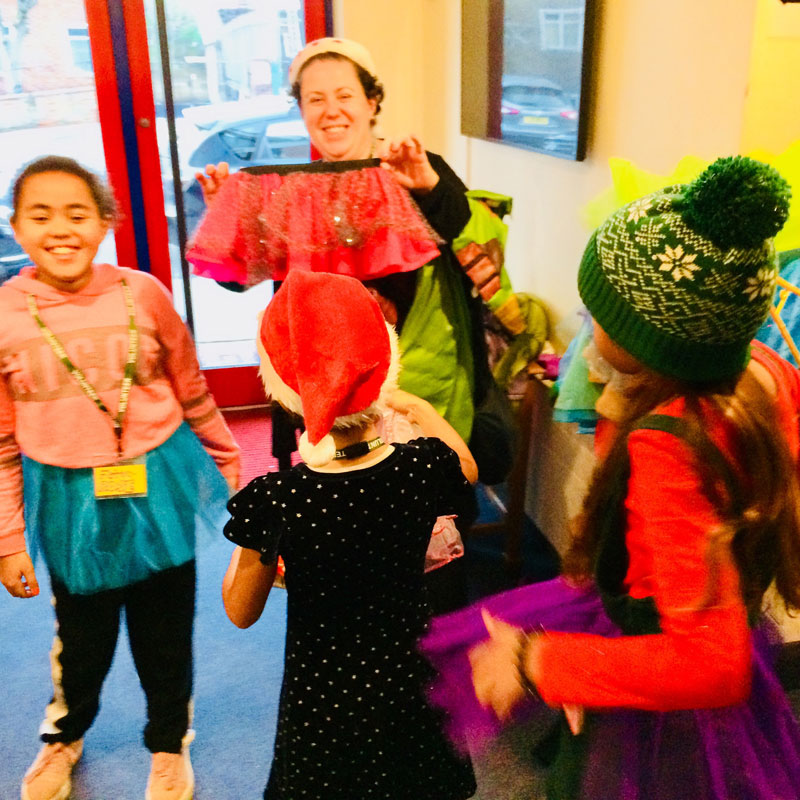 THANK YOU!
On the day, we had more than 105 residents coming. 43 volunteers and guests + more than 10 amazing fire fighters!!! More than 160 packs of presents for the adults, 40 packs of presents for the children, 100 teddy bears. Our councillors Karen Jewitt, Pat Clouder, Patsy  Cummings and Clive Fraser kindly support us with their ward's budget. Cllr. Alison Butler spent her Saturday helping from set up to clear up. Cllr. Leila Ben Hassel brought funky presents for the children. MP. Steve Reed donated many fresh fruit and the chocolate for the very popular (not just for children) chocolate fountain. We wouldn't be able to do this without the amazing support and donations from our local community. Some I have never met but responded so well to my call out. 
I would like to ask for your support to donate your preloved stuff to The Salvation Army. Or if you could, volunteer 2-3 hours a day, one day a week to help at the Salvation Army. Paul and Louise have always been there and running a lot of clubs and playgroup for baby, young and old people. The fact that they are always there behind the scene and support all those in needs is amazing. Without them, this party would never happen. Same like many other activities in Thornton Heath.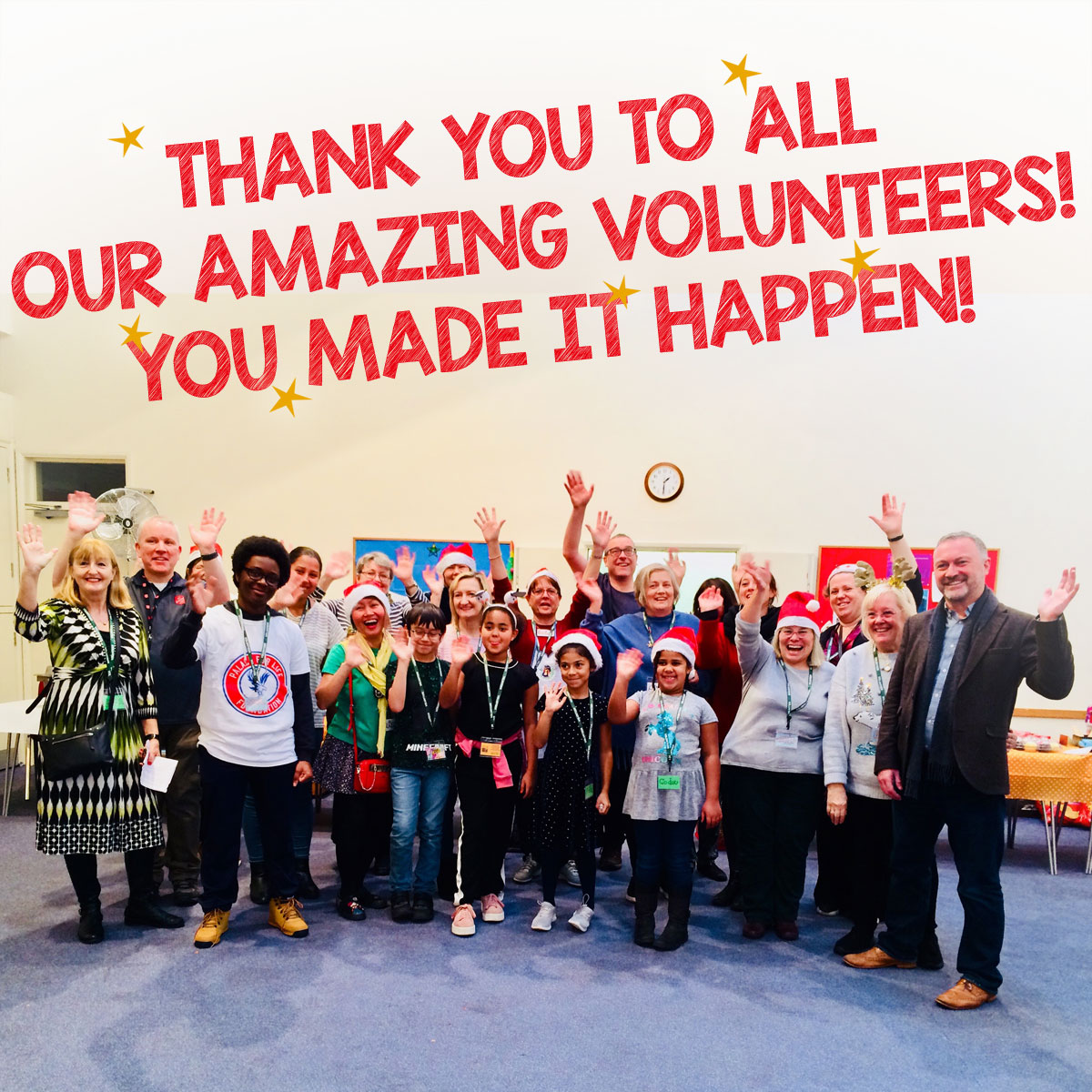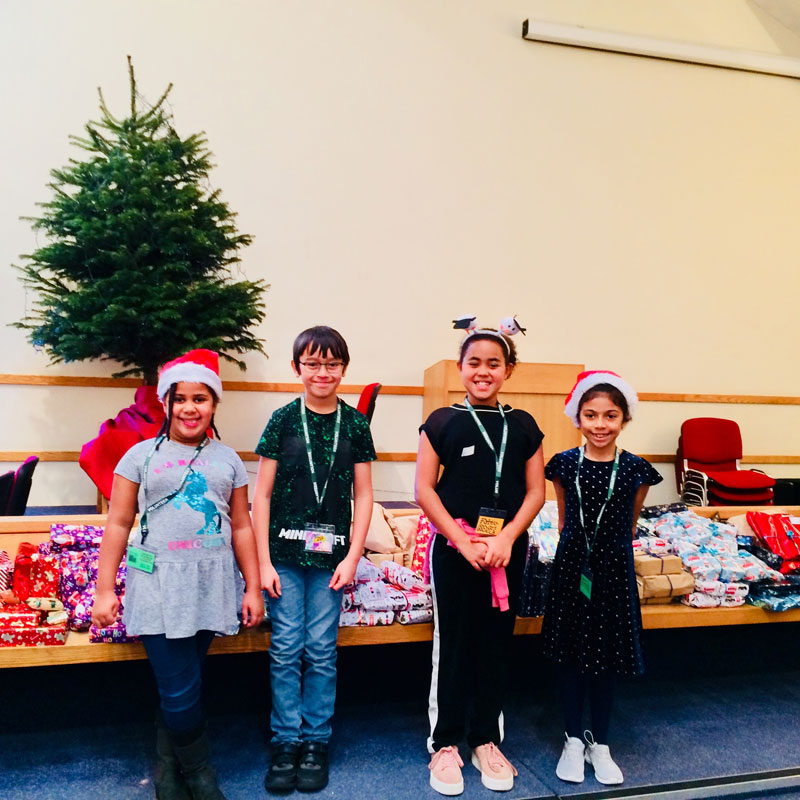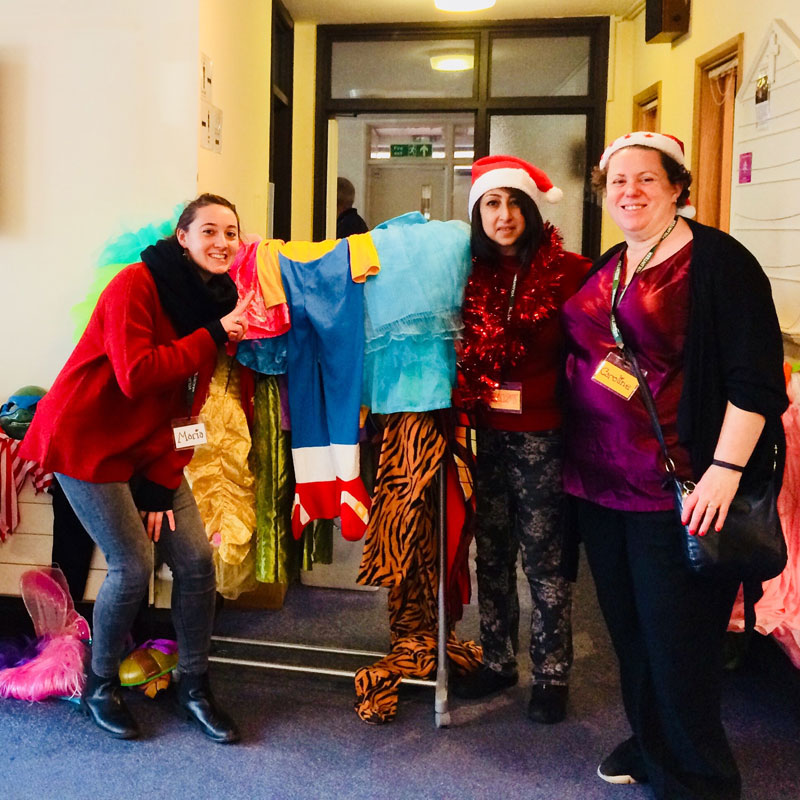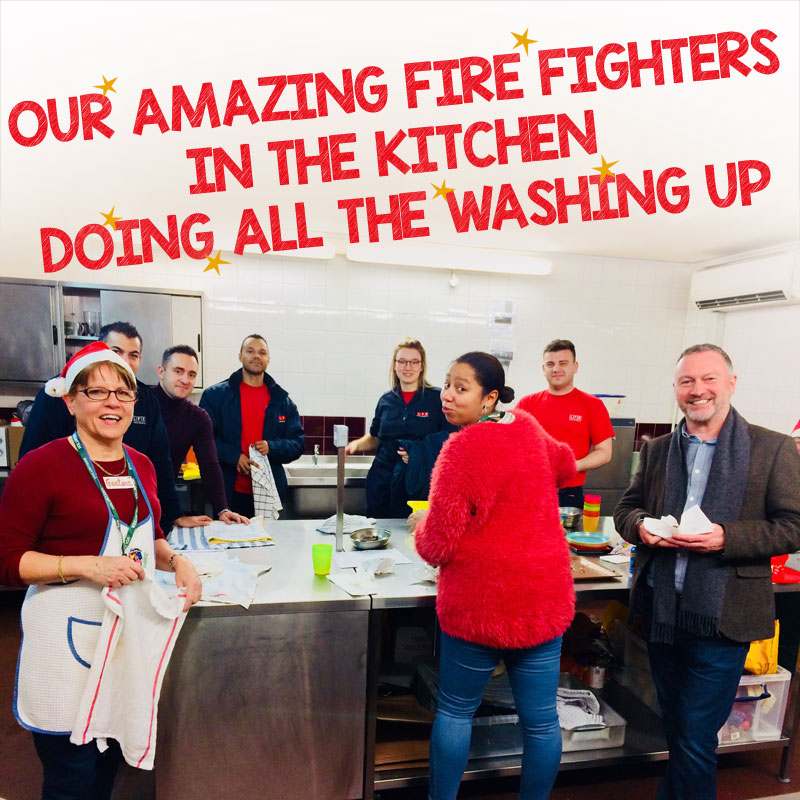 If you want to go for lunch, eat out for dinner without breaking the bank, please visit The Railway Telegraph. Fireaway makes the best pizza in the UK (my opinion anyway). Taperia offers the best restaurant atmosphere in the Heath with live music, dance, KaraOK. Please support our local businesses as we need businesses to thrive in Thornton Heath. In return they bring wealth and support our community work. They always have been so kind, not just for this party so please support them.
And so many other worked so hard to create fantastic day and stepped in last minutes like Pat from The 44th Croydon – Air Scouts. Yashika – the winner of Grangewood Park's bake off 2016 – baked 3 legendary cakes! Our amazing fire fighters joined in the dance, came in the kitchen and did all the washing up. Yes, the fire fighters did all the washing up with Chris and Gaetane in the kitchen. They hoovered the hall after that as well. Gaetane already signed up to volunteer again next year in the kitchen. If you want to join the dream team, sign up now! Spaces are running FAST!
ONCE AGAIN THANK YOU FOR ALL YOUR WORK ALL OUR AMAZING VOLUNTEERS! You made this happen!
If you google Thornton Heath, there are many depressing news so please can you share this blog to show what an amazing community we have in Thornton Heath. Thank you to all our volunteers! Without you we can never make it!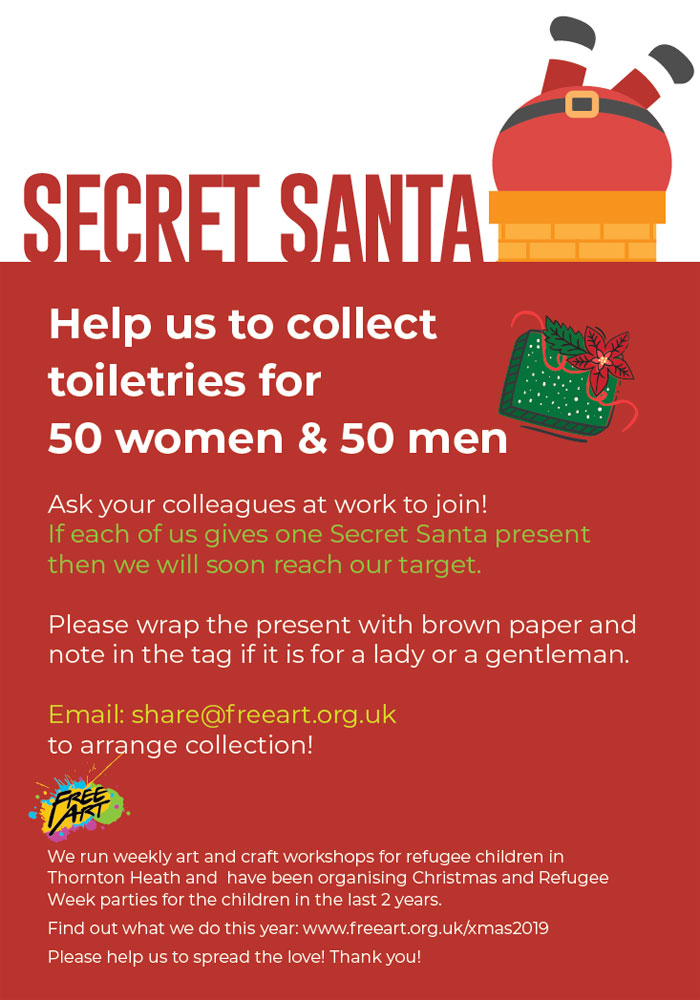 On Saturday 14th December 2019, from 2-4pm, we will have a Christmas party for the residents of Brigstock House at the Salvation Army.
This year we are lucky to have the fund to buy new presents for the children (here is how) so all we ask is the toiletries sets for the adults. Toiletry, especially deodorant for both men and women are highly appreciated.
If you would like to donate food or toiletries, please email share@freeart.org.uk to arrange a collection.
Thank you so much for all your help during the years. This is what we did in 2017 and 2018. Share the love!
Big thanks to Paul and Louise at the Salvation Army Thornton Heath, Pat and Jamil at Palace for Life and everyone at Thornton Heath Community Action Team who support us all the way!