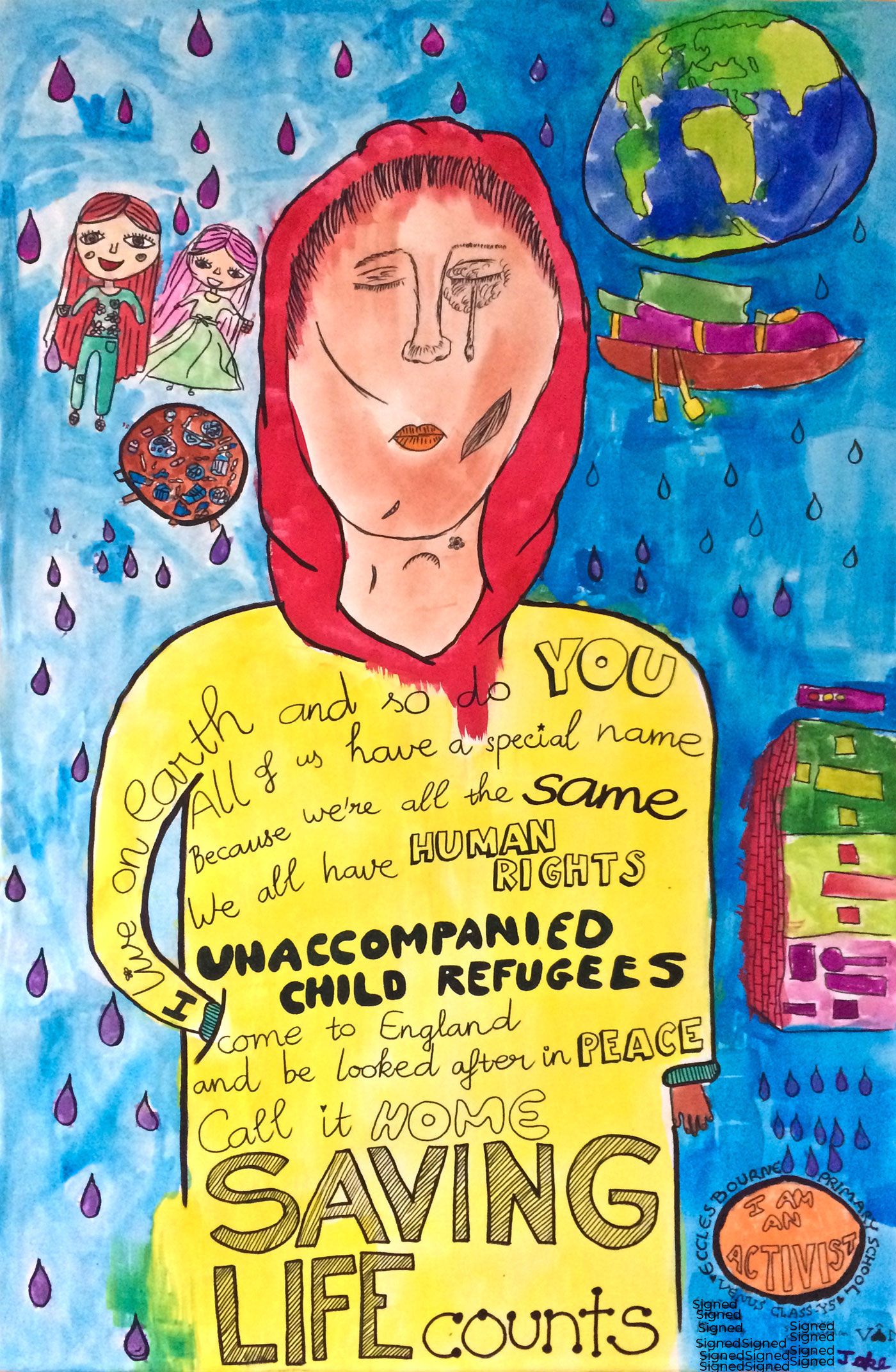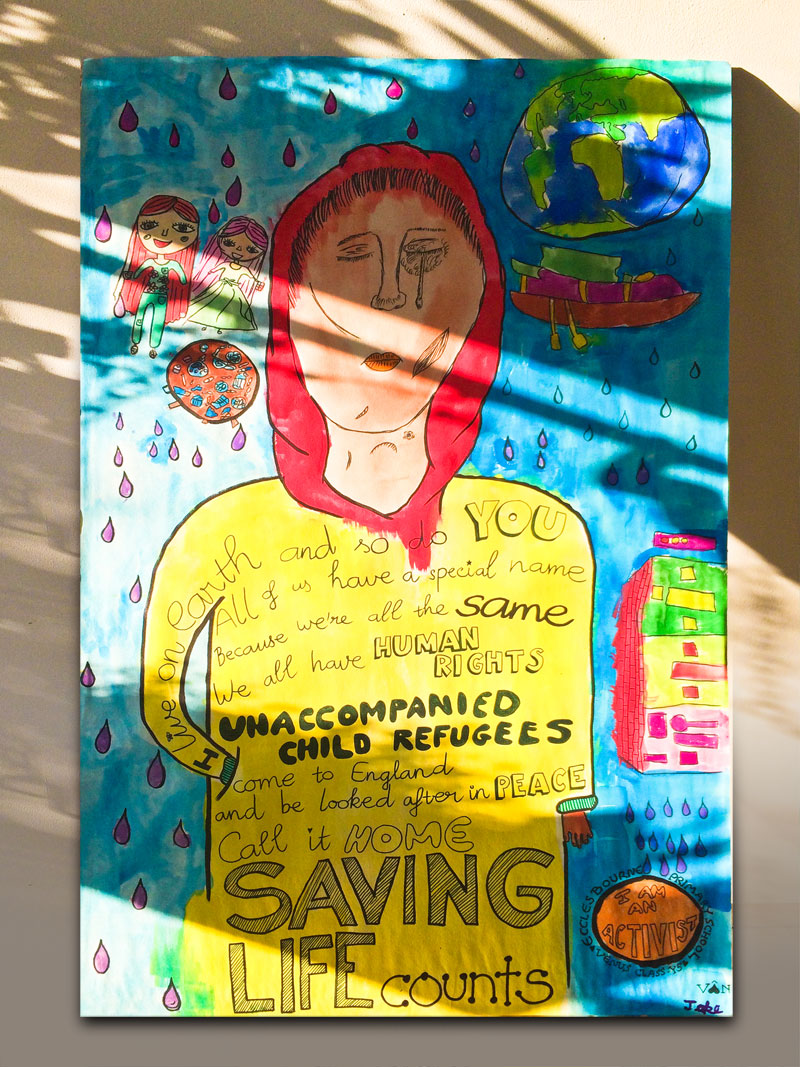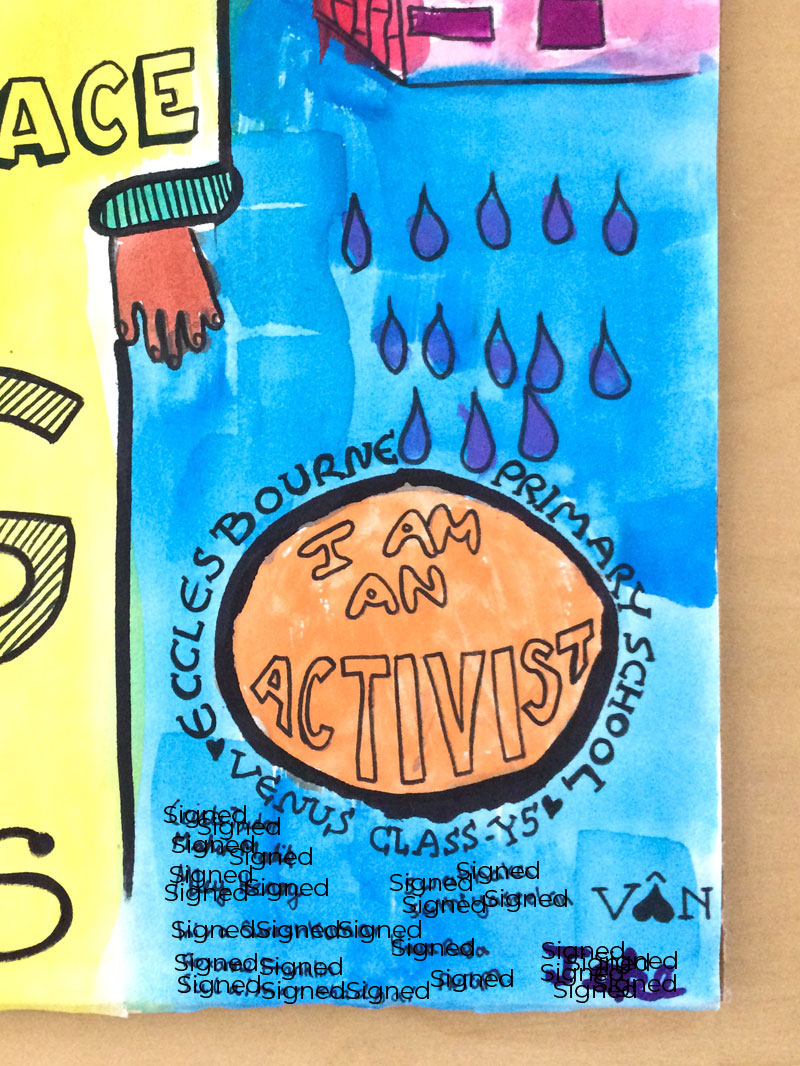 In February 2020, I had a chance to work with year 5 students at Ecclesbourne Primary school. We had 2 sessions on 2 Thursday afternoons. We read some books and I did a small presentation about refugees. The children then composed a poem about unaccompanied refugee children. This was right after British legislators overturned changes to the government's flagship Brexit bill made by the House of Lords, removing a promise to reunite child refugees with their families in the United Kingdom in Jan 2020.
The artwork was hand drawn and water coloured on the 2nd session. I am very pleased with the final artwork and am amazed by their critical thinking and artistic skills. Especially when they are all at a very young age. 
Sometimes when I work on large public murals, other artists asked me how can I have "public open painting days" and let people draw my murals. I think it is all down to attitude. I do feel happy looking at Van Gogh's paintings but I am happier seeing all the beautiful works created by the children and adults I work with. This must be my best work of 2020 but it is only March so let's hope there are more exciting projects to come.
Free Art. Everyone is an artist.