Thank you everyone from Streatham Mums's network, Thornton Heath Community Action Team, Chetna from CR7 Culture, Mitra, Averil and Alicia from TFL and many others for your time, your kindness and your generous donations to put smiles on the children's faces.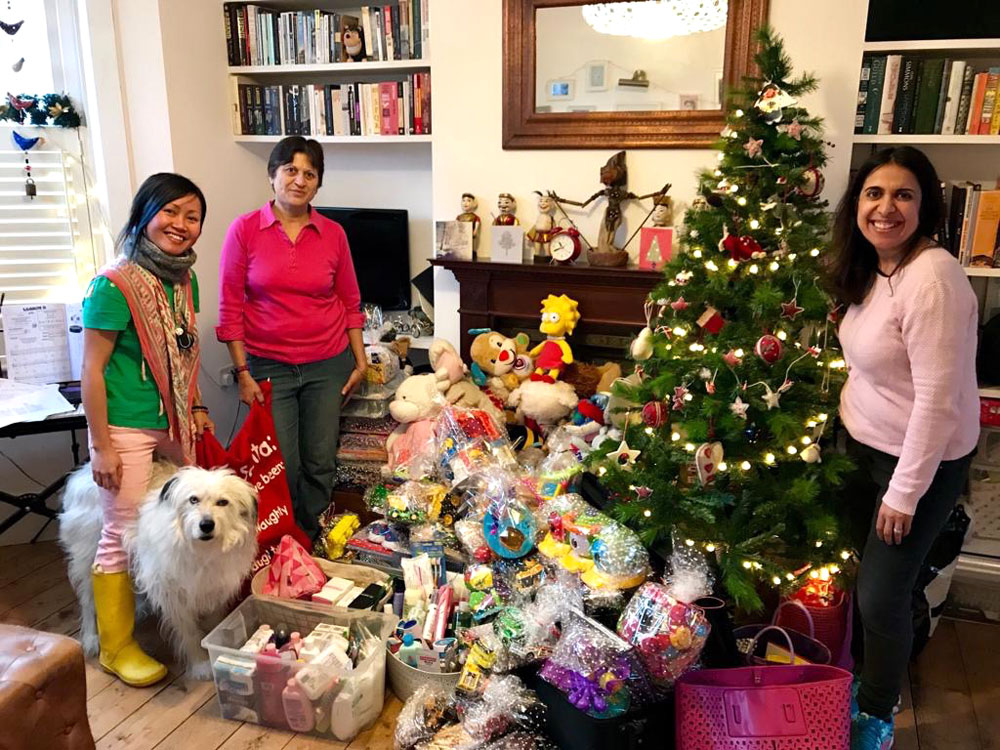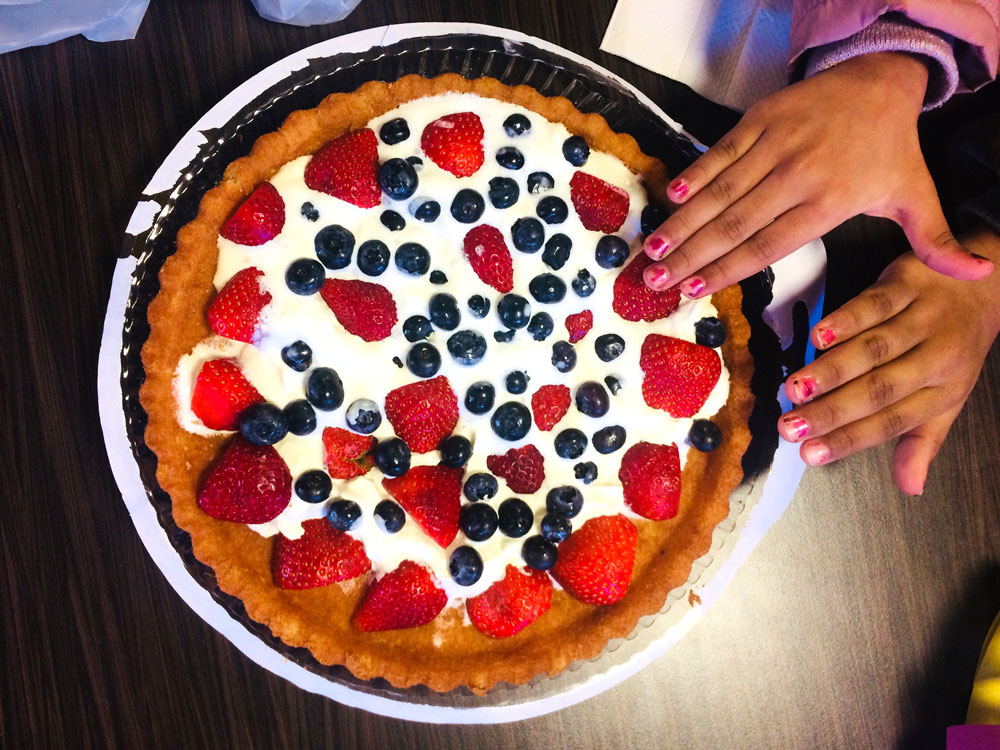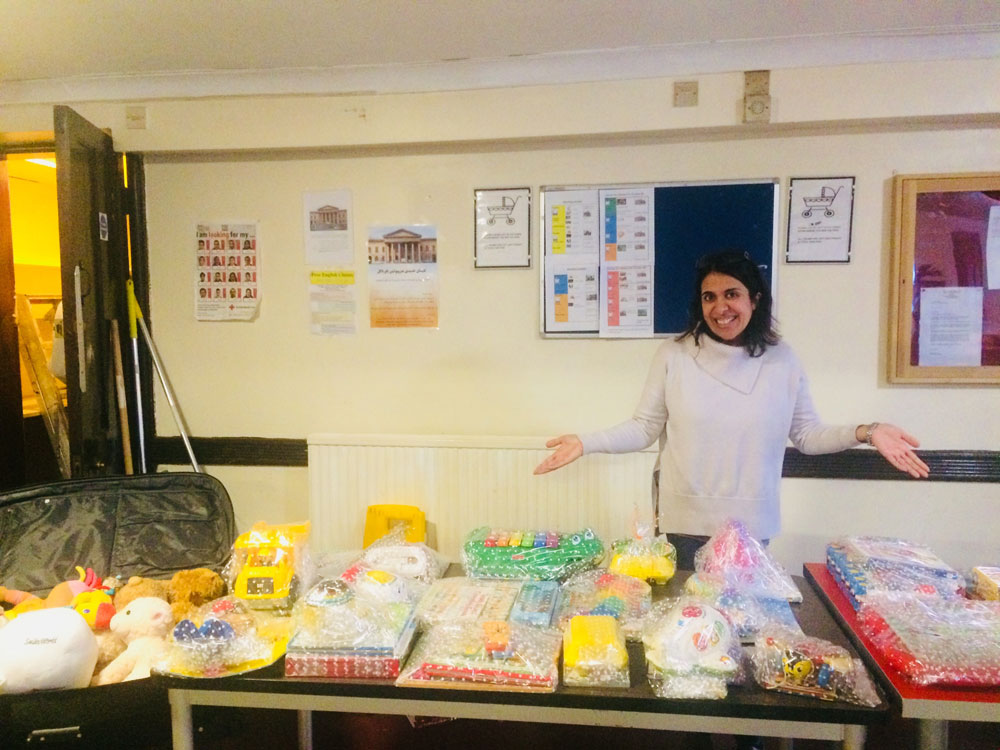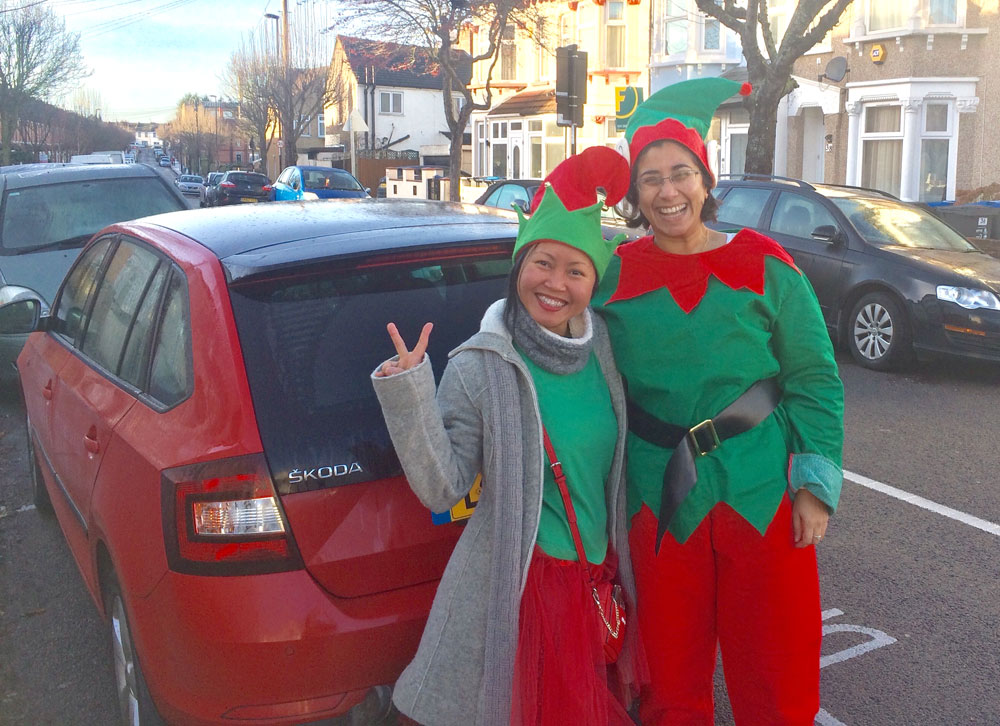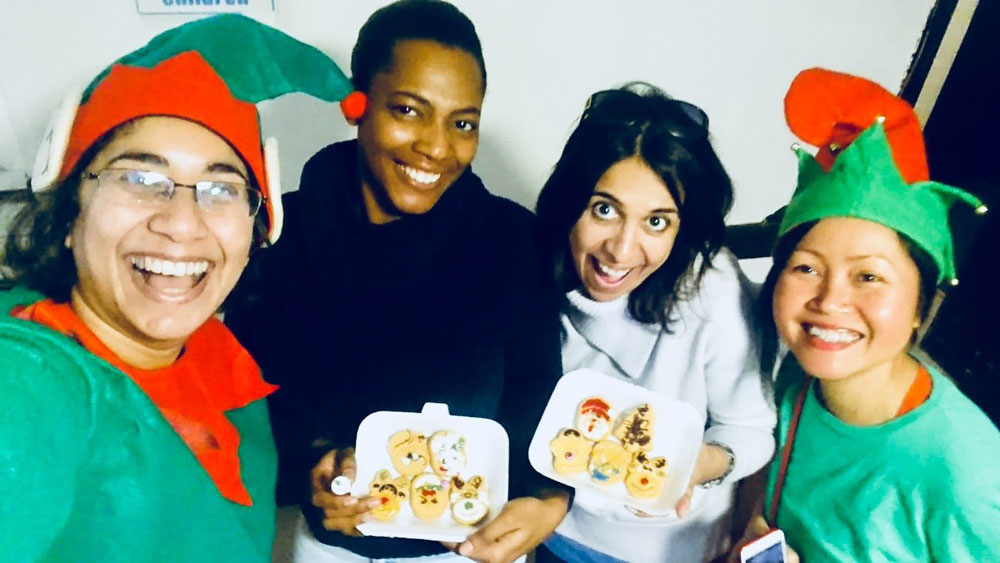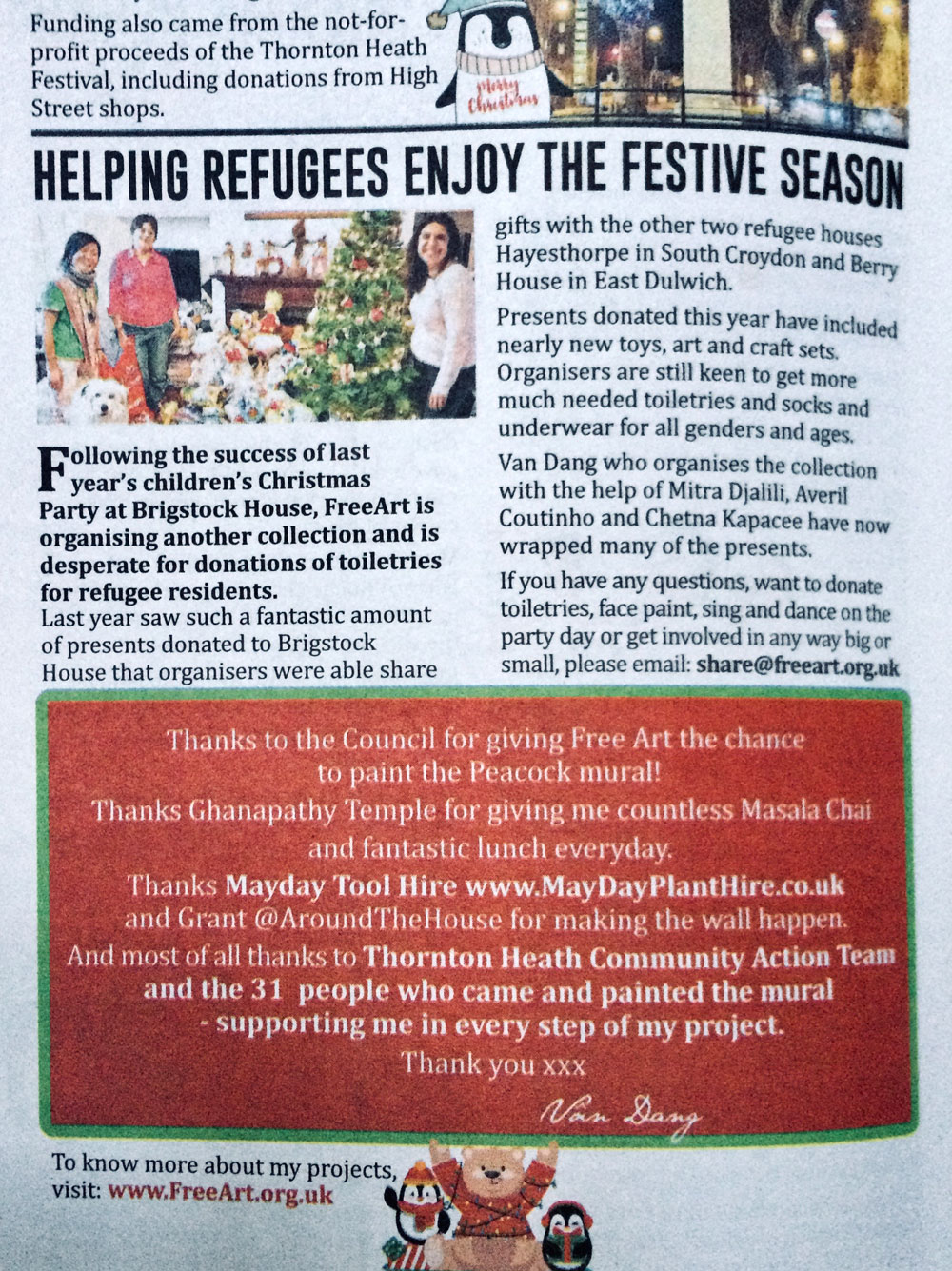 This is how we did it:
Following the success of last year Christmas Party at Brigstock House, we are organising a collection. Donations would be gratefully received of: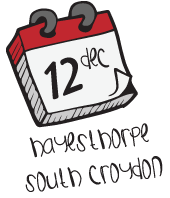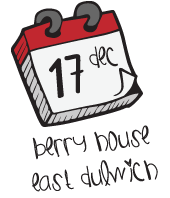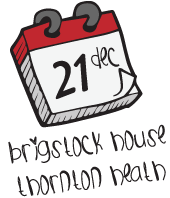 Nearly new toys and art & craft set
(All ages)
Please wrap individual item in seen-through cling film. Please email share@freeart.org.uk for drop off / collection.
Toiletry products
Deodorant, roll on, body spray, skin care… Please email share@freeart.org.uk for drop off / collection.
Sock and underwear
All genders, all ages
This an on-going project to add to the welcome packs when people arrive at the hostels. The houses have amazing support from the Salvation Army and Croydon Refugee Centre for pre-loved clothes but new underwear and sock are essentials, especially in winter month. Please email share@freeart.org.uk for drop off / collection.
Cupcake, cake, Fruit: grapes and strawberries
Please drop off at Hayesthorpe House, South Croydon on 12th December
Berry House, East Dulwich on Monday 17th December
Brigstock House 78-86 Brigstock Road, CR7 7JA on Friday 21st December
Last year we received a fantastic amount of presents for Brigstock House that we could even share with the other two refugee houses Hayesthorpe in South Croydon and Berry House in East Dulwich. I am so proud of the people of Thornton Heath and Thornton Heath Community Action Team. The manager at Migrant Help has said she wishes her clients get that much support everywhere else.
Nearly new toys are accepted. For easy distribution, please could you wrap them with the seen through film. That way the children can choose their own and we know what inside and give them to the right age. We wrapped so many last year then ended up unwrapping them even though there were labels on. We will start the collection from November.
If you have any questions, want to donate, help picking up, wrapping, transport, sing and dance on party day or get involved in any way big or small, please email: share@freeart.org.uk
Thank you!