Running to Christmas 2019, my friend Caroline and I have spent a Friday decorating The Salvation Army Thornton Heath's shop window.
The shop has an amazing collection of wonderful stuffs and has been a great help for the local community.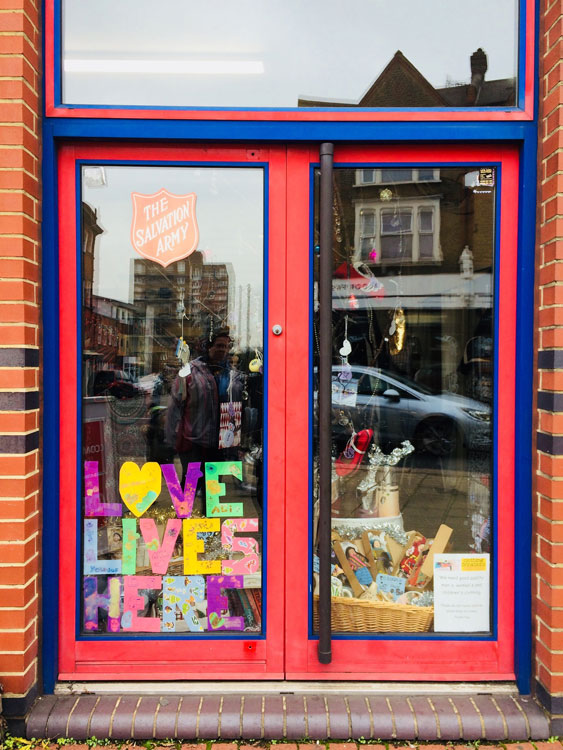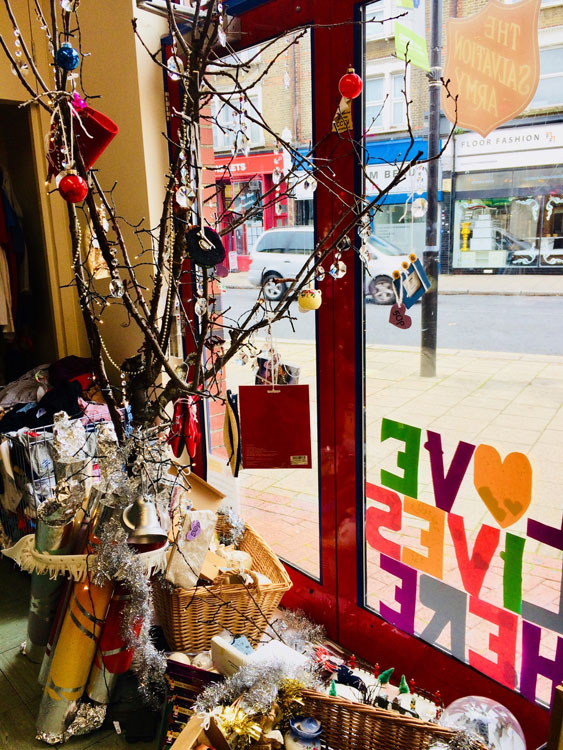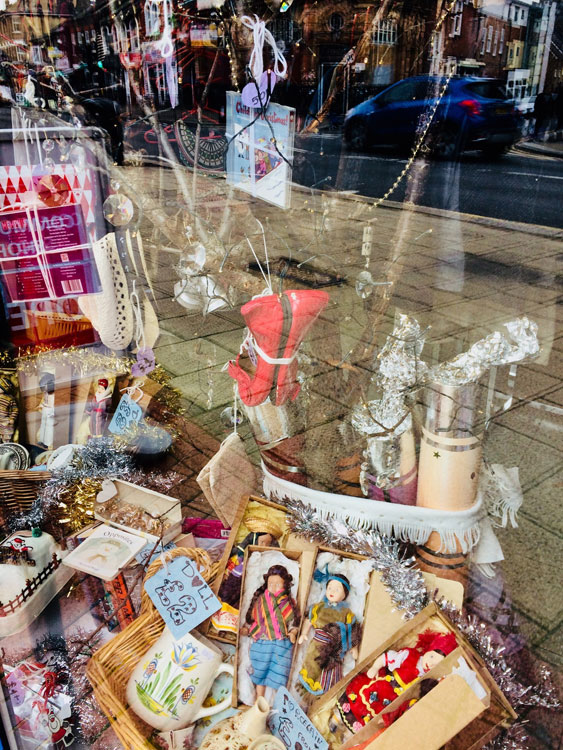 Valentine 2020
It was good fun and a great day to spend Friday so in Jan 2020, Daisy and I were on our mission to redecorate the window again. This time it was with a Valentine theme. While doing that, we met 3 of our children from Free Art workshop on Thursday. They came to the shop with their parents and were so happy seeing us there they had to come and "help".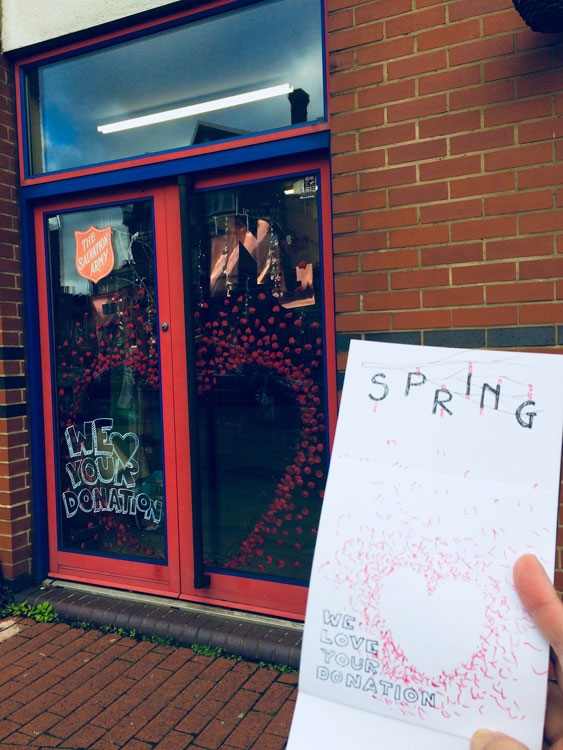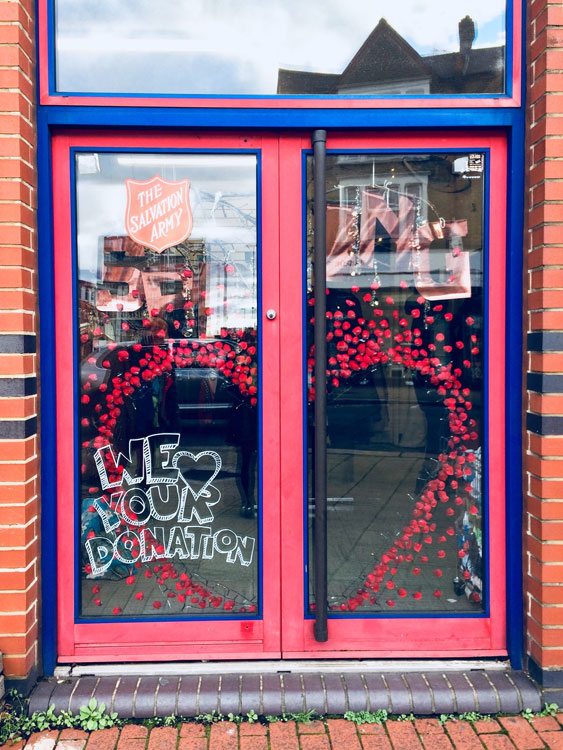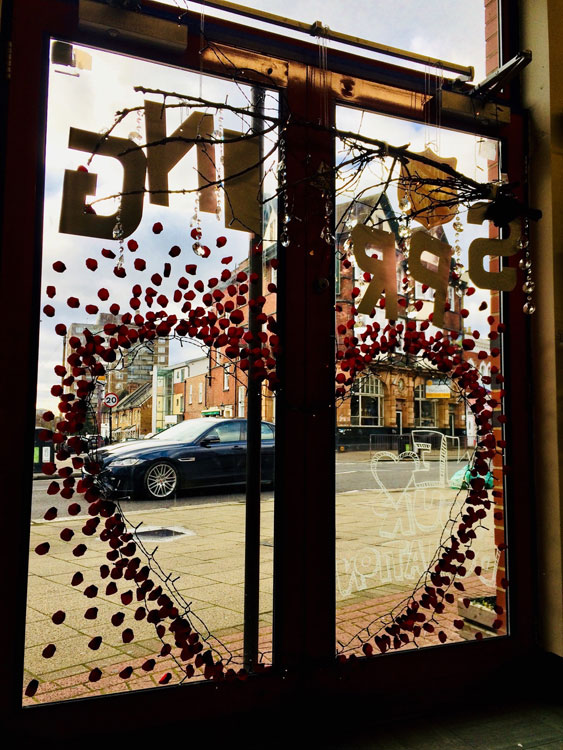 Spring 2020
After Valentine, we re-decorated the window again. This time with the help of 3 Ladies – students of CALAT's art classes. Little that we knew it was the last time we could do anything in group. We enjoyed it so much and said we will come back again to do an Easter theme soon.
Lockdown came suddenly and now June 2021, the painting on the window is still there. The shop remains close but I do hope everyone stay dafe and sound.
When all this pandemic pass, we will meet again!