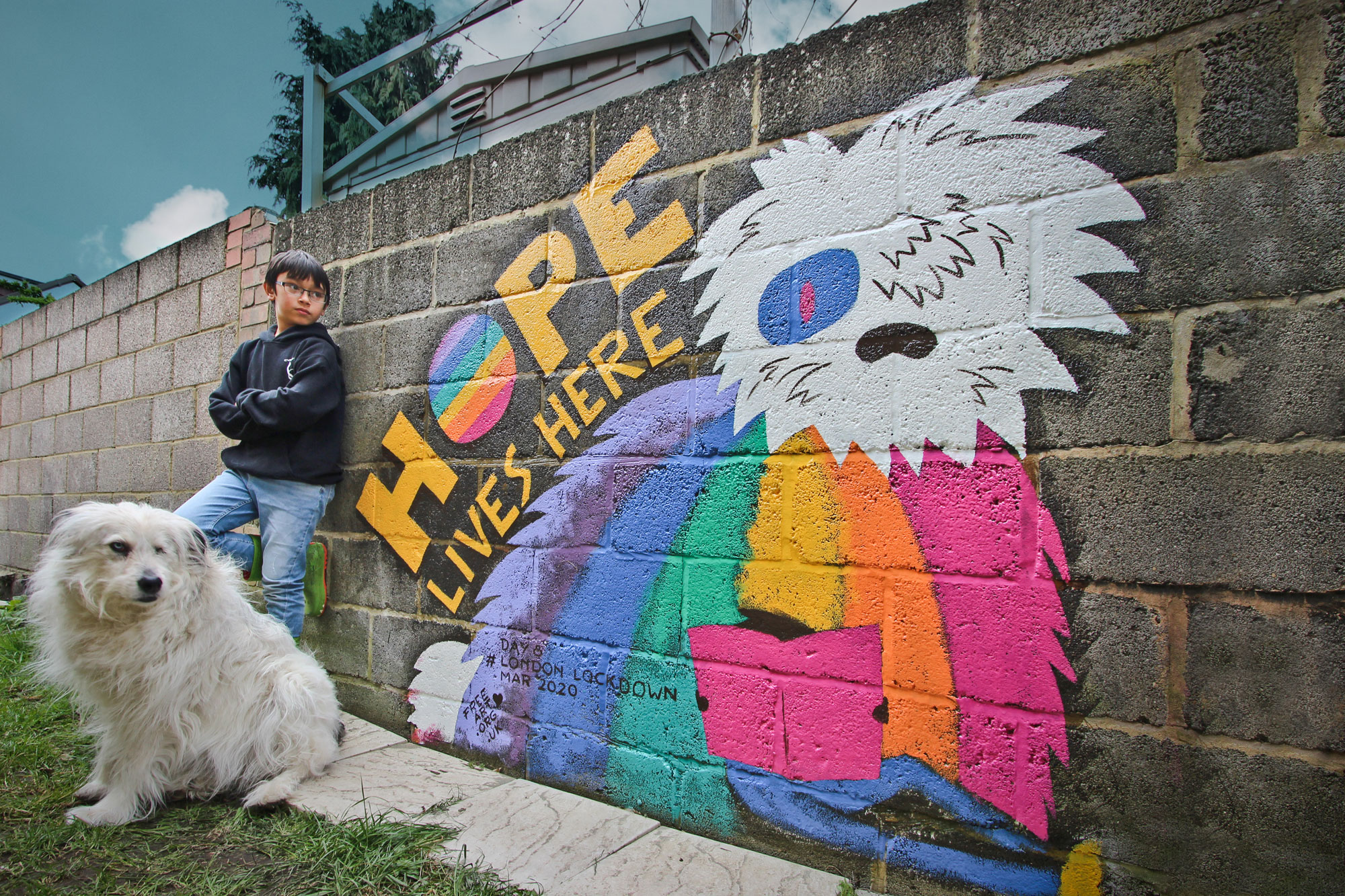 1st February 2020, I arranged to meet a group of friends to celebrate Lunar New Year in China Town but one of my friends wondered should we cancel the meet up as there was a fatal virus spreading around China. I said we will be fine as we were living in one of the world's most advance medical countries.
23rd March 2020, the world turned up side down. A neighbour of a friend who was in his 40s – a strong healthy man – passed away due to Covid19. Supermarket shelves were raided empty. People swirled around me anywhere I went and gave me really bad looks. I am Vietnamese so I look Chinese to everyone. Everyone was intense and then the first lockdown started. The world stood still.
There was no air planes in the sky. No traffic on the road. Central London was deserted. I didn't know what is this virus? How did it spread? Why is it here? What do we do to stop it? I woke up every morning checking the death toll around the world. It was a very confusing time so I thought we need a splash of colour and optimistism in our life. Therefore I painted "Hope lives here" at the back alley of my house with the help of my son and the dog. The mural finished on day 8 of lockdown 30th March 2020.
People going to the allotment said it brings them smiles and I hope it will for many years to come.
HOPE LIVES HERE mural, entrance alley leading to Bensham Manor allotment
Kynaston Road, CR7. Mar 2020.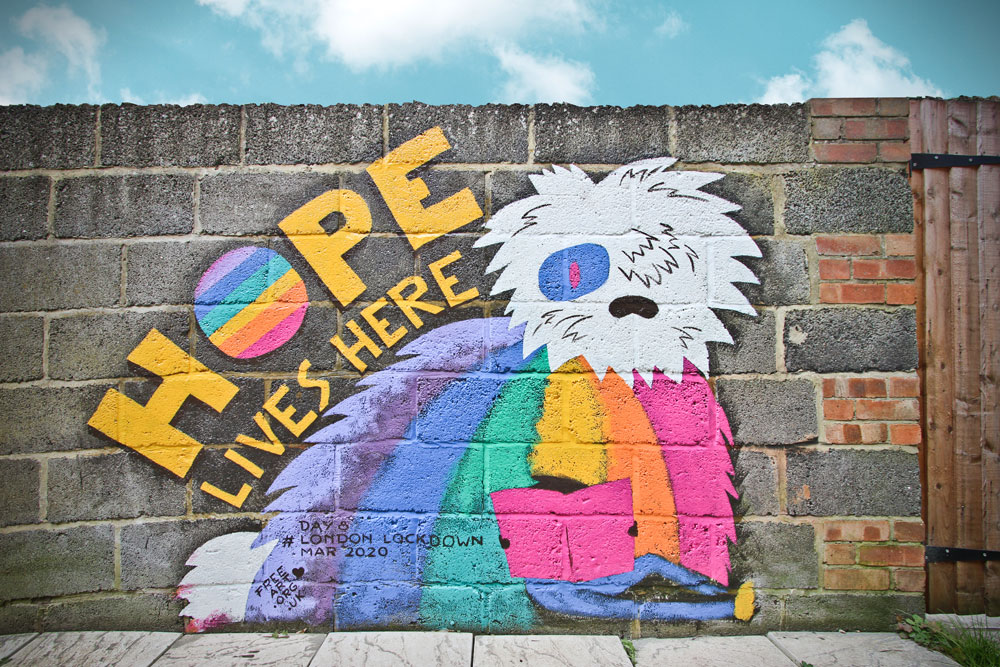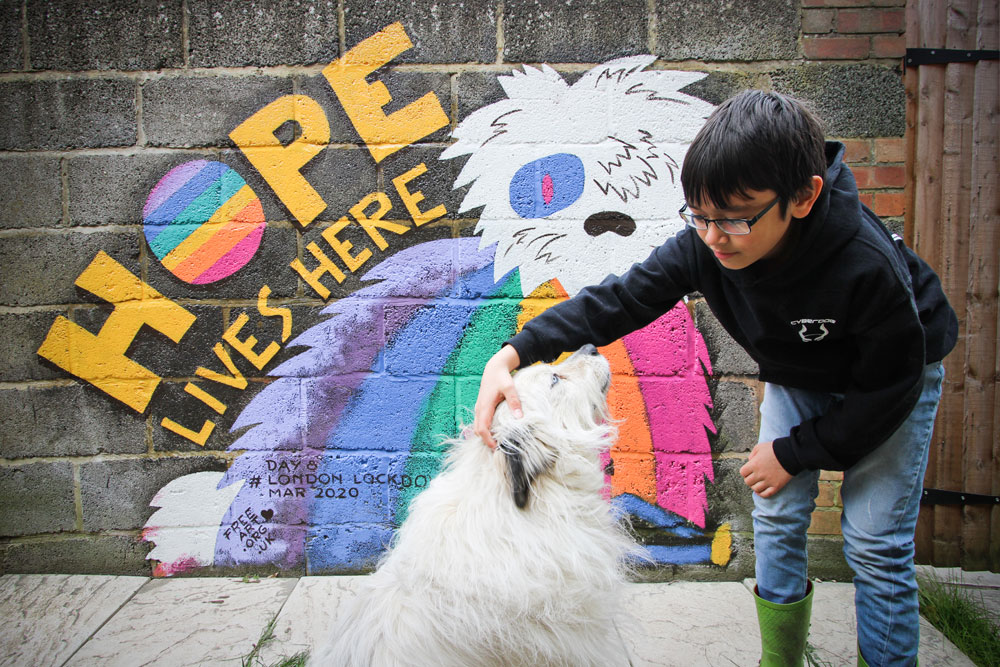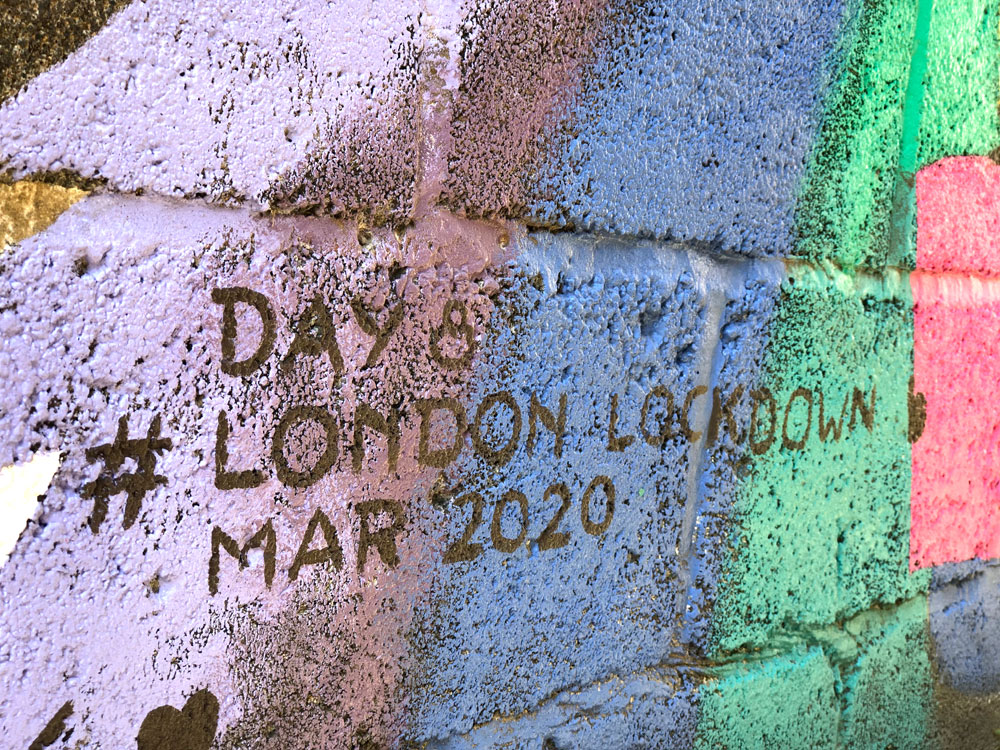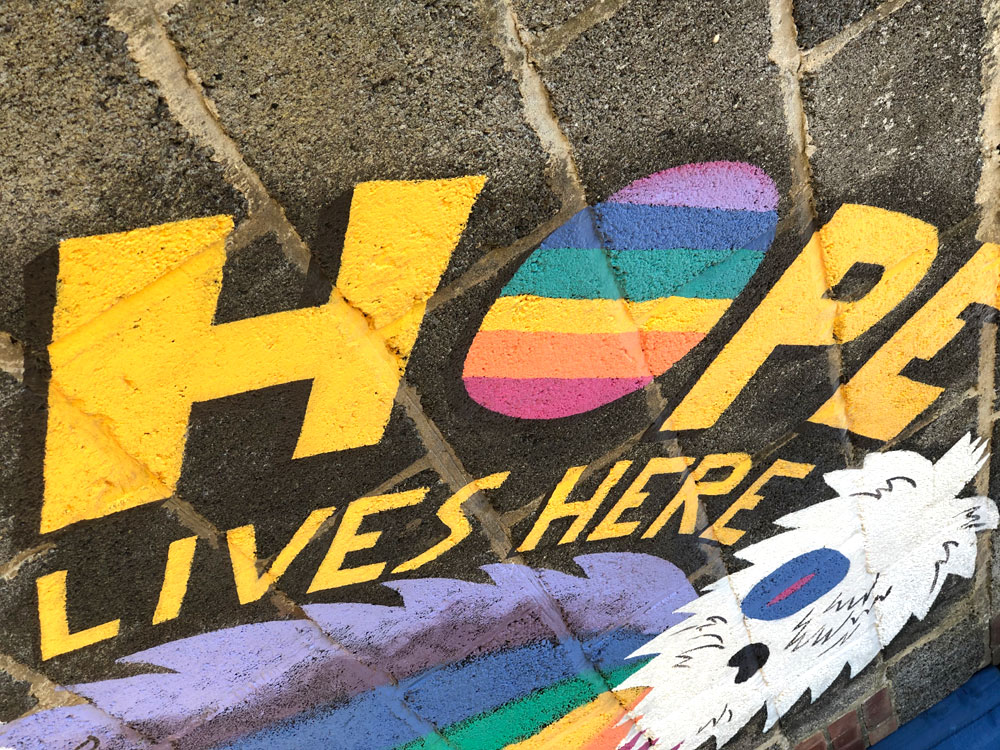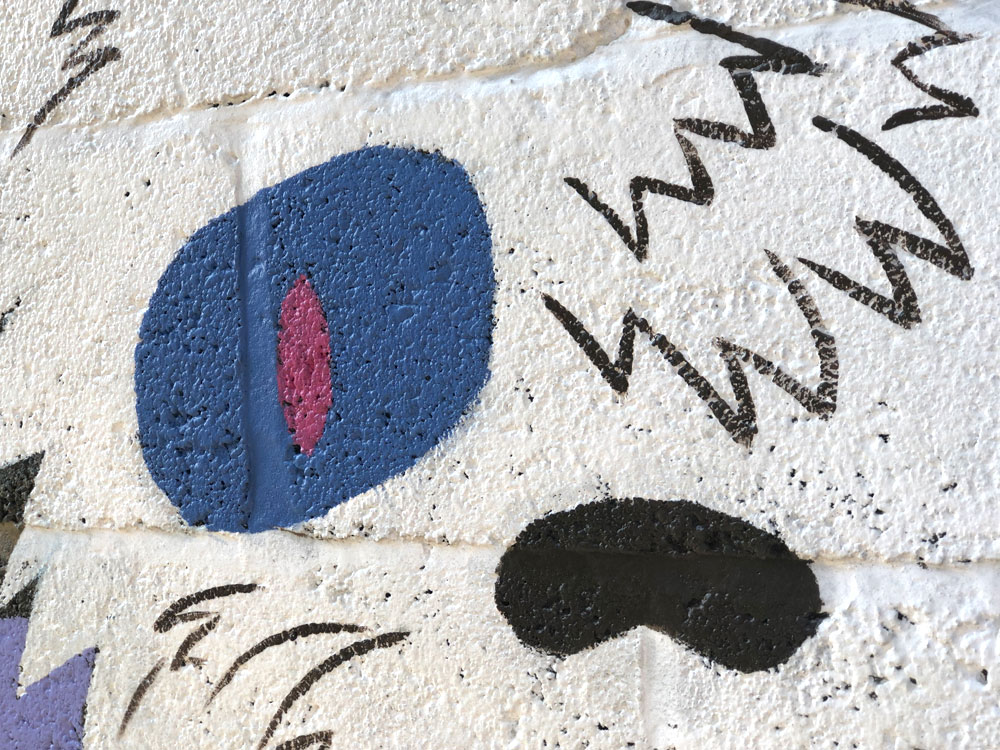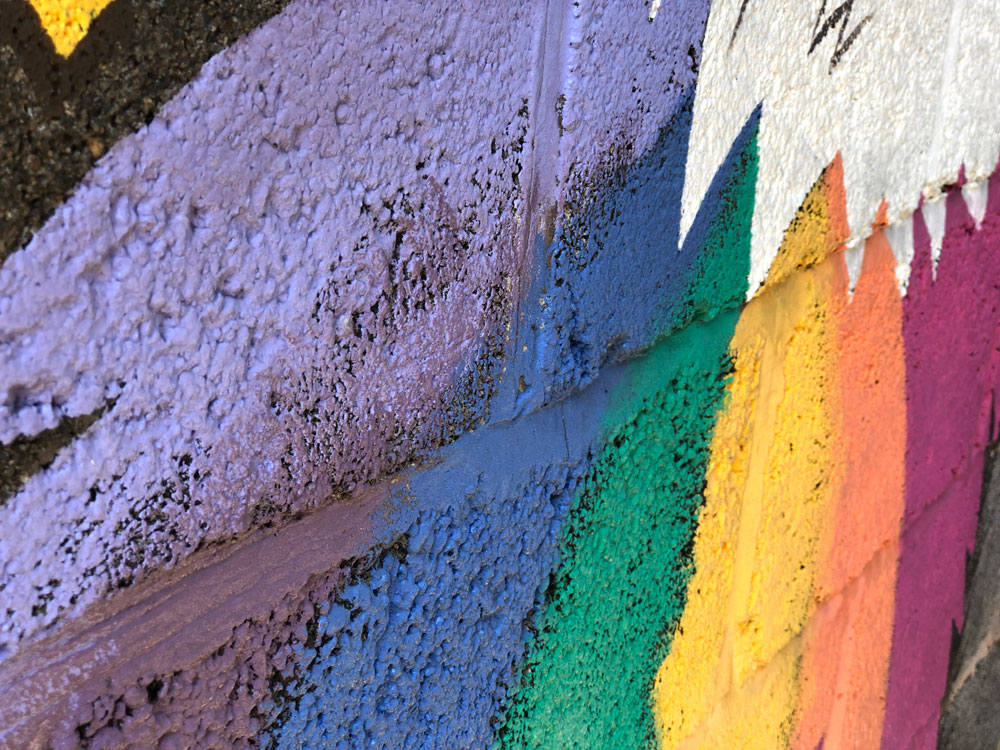 On the same series HOPE – LOVE – KINDNESS